FIRST DAY IN MILAN: POWERFUL RACE FOR MAX HOFF AND SLOVENIA IN K4 1000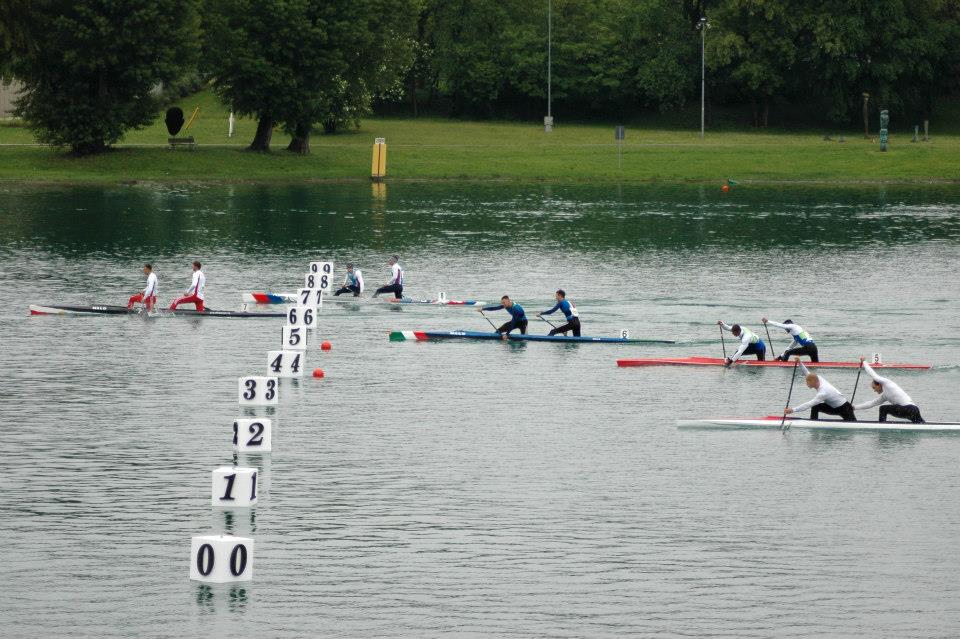 First day of the World Cup race in Milan. 
In K2 500 Karin Johansson and Klara Andersson from Sweden come into final with top time (1.47.123); behind top team, Germany (Conny Wassmuth-Tina Dietze) and Nikolina and Olivera Moldovan (Serbia, 1.48.879) in final too. In K1 500 women fast race for Yvonne Shuring (Aut, heat 5) with 1.55.953. Top 5 is completed by Beata Mikolajczyk, Bridgitte Hartley, Lisa Carrington and Dalma Ruzicic-Benedek.
In K4 1000 senior men Slovaks win race with Krajcovic, Michalek, Jakubik and Demin (3.02.851). Second position for Italy (Nicola Ripamonti, Albino Battelli, Alberto Ricchetti, Mauro Crenna 3.03.587). Also New Zealand, Spain, Serbia and Poland take ticket for final race. Max Hoff from Germany confirm his powerful period with best time in K1 1000 heat. His 3.36.722 is fastest race of the morning ahead Fernando Pimenta (Portugal) and Bence Dombvari (Hungary). 
Six boats directly in C2 1000 final after heats. Poland (3.43.860) ahead Czech Republic, Italy, Romania, Poland and Azerbaijan. In C1 1000 Isaqu Queiroz dos Santos is the leader after heats. Brazilian beats Mark Oldershaw from Canada (2nd) and Sebastian Brendel from Germany. China 2 (Li Dongyn-Li Zhangli) is fastest boat in K2 1000 and he goes directly in final with Romania, Czech Republic, Suisse, China 1 and Poland. In K2 1000 men six boats take a ticket for final race directly after heats. In C2 1000 senior men Kaczor-Slominski win heats. Fastest in K1 1000 senior women is Ewelina Wojnarowska.
China is on the top to the K2 1000 standings ahead Romania and Czech Republic. In K4 1000 men good results for Slovakia, Italy and Spain with three best timing of the day.
Semifinal at 14:00.
Live results: http://www.milanworldcanoesprint.com/index.php/it/risultati-gare