ICF & FICK meeting in Idroscalo Regatta Course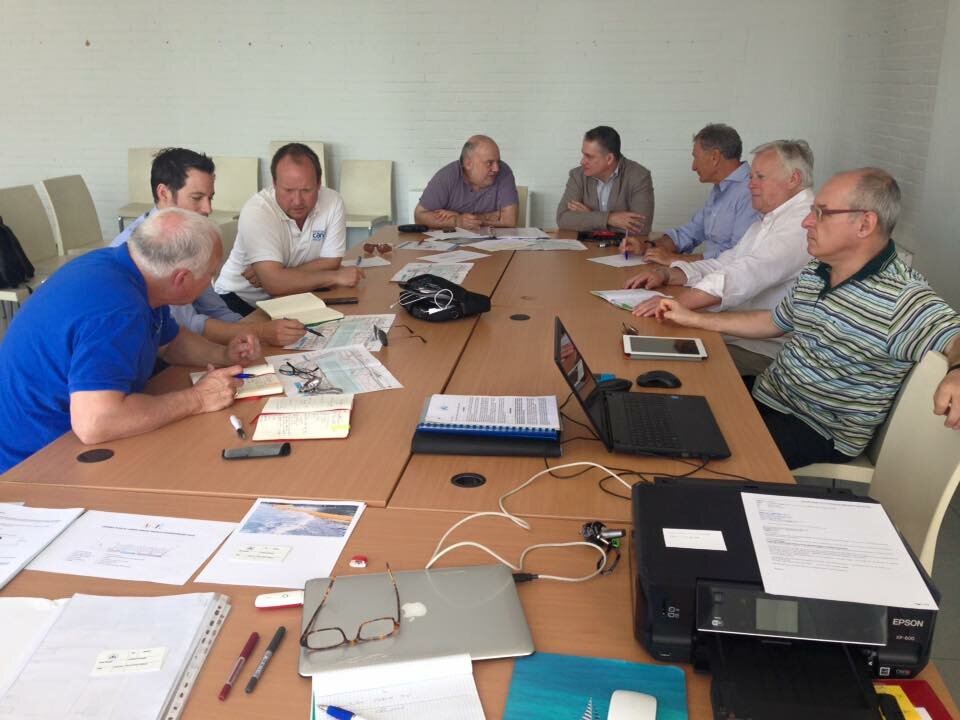 International meeting today between International Canoe Federation and Italian Canoe Federation with a special focus on Milan World Canoe & paracanoe Sprint 2015.
ICF Secretary General Simon Toulson, Canoe Sprint Chair Frank Garner and ICF media manager Richard Pettit analyzed all aspects of next event with Italian Canoe Federation members: the Italian Canoe Federation President Luciano Buonfiglio, Gianni Camossi (Organizing Comittee), Luca Gattuso (timing), Stefano Zsigmond (Umpires), Amedeo Foroni (TV coverage) and Johnny Lazzarotto (media).
"We are very happy to be here because we want to follow and help Italian Canoe Federation and Organizing Committee in this World Championship - Simon Toulson said - it's not only World Championship, but also Olympic qualification and we want to guarantee the top level about all aspects."
"This meeting was very important because we analyzed all aspects and all possible criticality about this events - Luciano Buonfiglio said - we showed and discussed with Simon Toulson and Frank Garner all event details. It wasn't the first meeting between ICF and FICK, obviously, but we want to control step by step all details because our focus is to guarantee a high level in this World Championship. Milan is ready, with the Idroscalo regatta course and a lot of attractions and facilities for all delegations and international teams."